When switching from IR to ER oxycodone, choose
Xtampza® ER (oxycodone)
The convenience of 5 dosage strengths.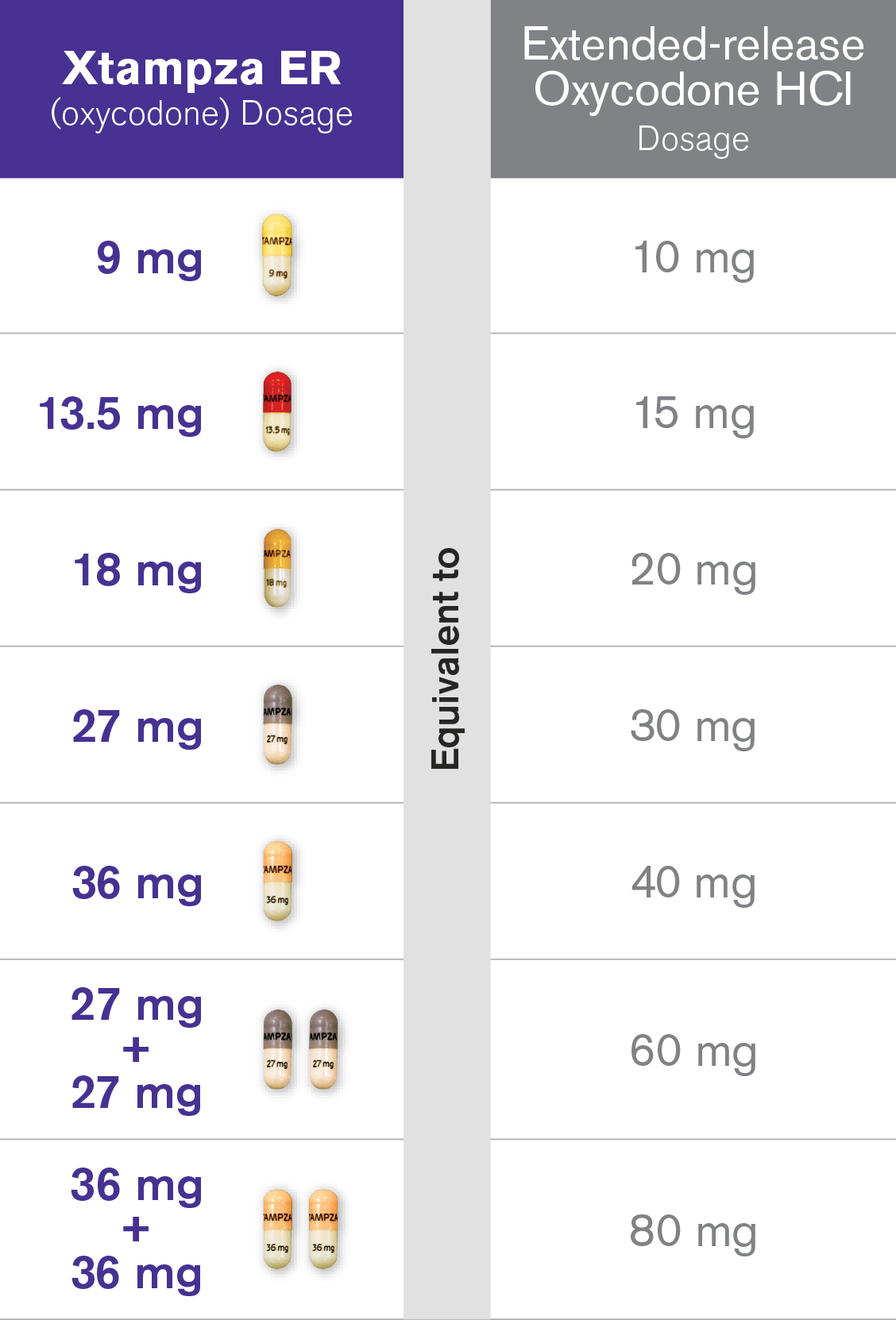 To ensure consistent plasma levels, Xtampza ER must be dosed every 12 hours and MUST be taken with food.
Consider Xtampza® ER as your ER oxycodone of choice.
Taking Xtampza ER on an empty stomach can decrease drug absorption
Advise patients to eat approximately the same amount of food with each dose to ensure consistent plasma levels
Monitor patients closely for respiratory depression, especially within the first 24 to 72 hours of initiating therapy and following dosage increases with Xtampza ER and adjust the dosage accordingly
Patients receiving other oral oxycodone formulations may be converted to Xtampza ER using the same total daily dose of oxycodone, by administering one-half of the patient's total daily oral oxycodone dose as Xtampza ER every 12 hours
Xtampza ER at a total daily dose greater than 72 mg (equivalent to 80 mg oxycodone HCl) or a single dose greater than 36 mg (equivalent to 40 mg oxycodone HCl) is only for use in patients in whom tolerance to an opioid of comparable potency has been established
Switching from other medications to Xtampza® ER (oxycodone).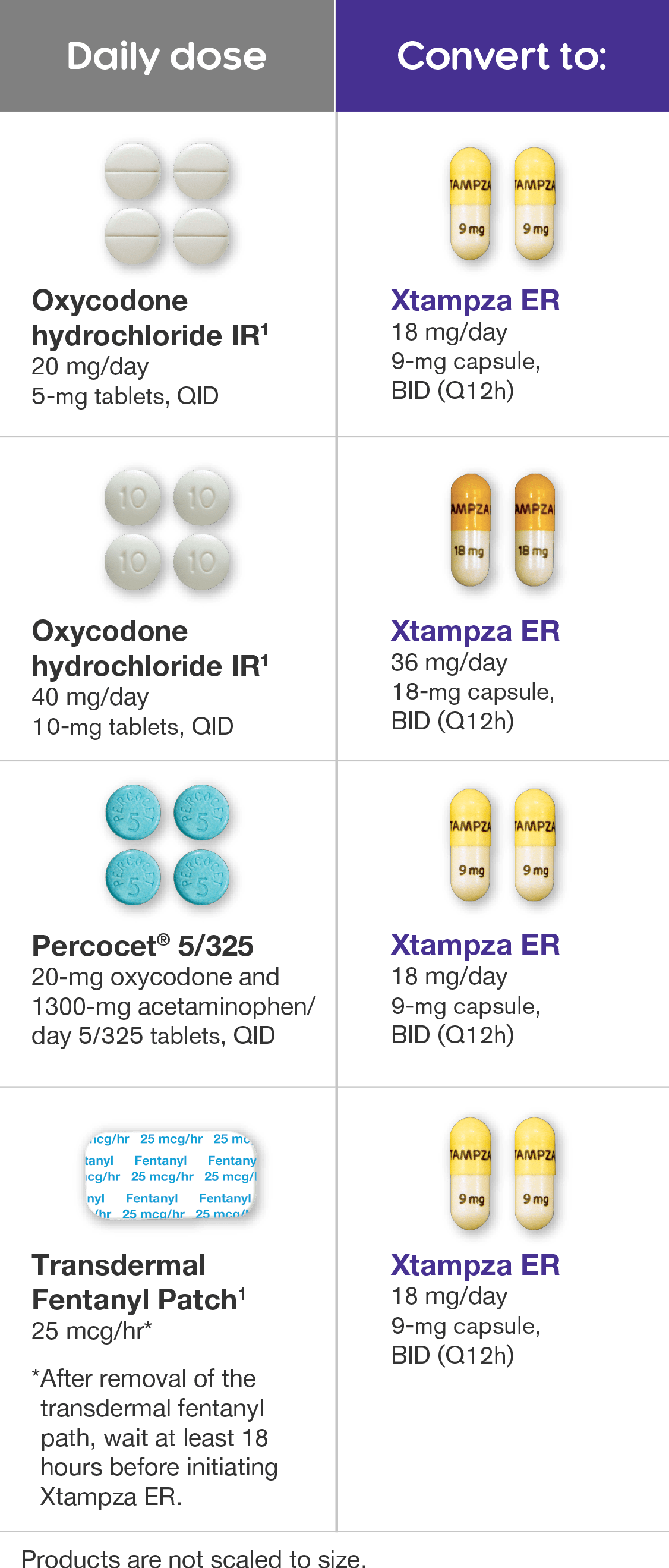 Patients receiving other oral oxycodone formulations may be converted to Xtampza ER, using the same total daily dose of oxycodone, by administering one-half of the patient's total daily oral oxycodone dose as Xtampza ER every 12 hours with food. Because Xtampza ER is not bioequivalent to other oxycodone extended-release products, monitor patients for possible dosage adjustment
Discontinue all other around-the-clock opioid drugs when Xtampza ER therapy is initiated. There are no established conversion ratios for conversion from other opioids to Xtampza ER defined by clinical trials. Initiate dosing using Xtampza ER 9 mg orally every 12 hours with food
Although there has been no systematic assessment of such conversion, a conservative oxycodone dose, approximately 9 mg (equivalent to 10 mg oxycodone HCl) every 12 hours of Xtampza ER, should be initially substituted for each 25 mcg/hr fentanyl transdermal patch. Follow the patient closely during conversion from transdermal fentanyl to Xtampza ER, as there is limited documented experience with this conversion
Learn about flexible administration options