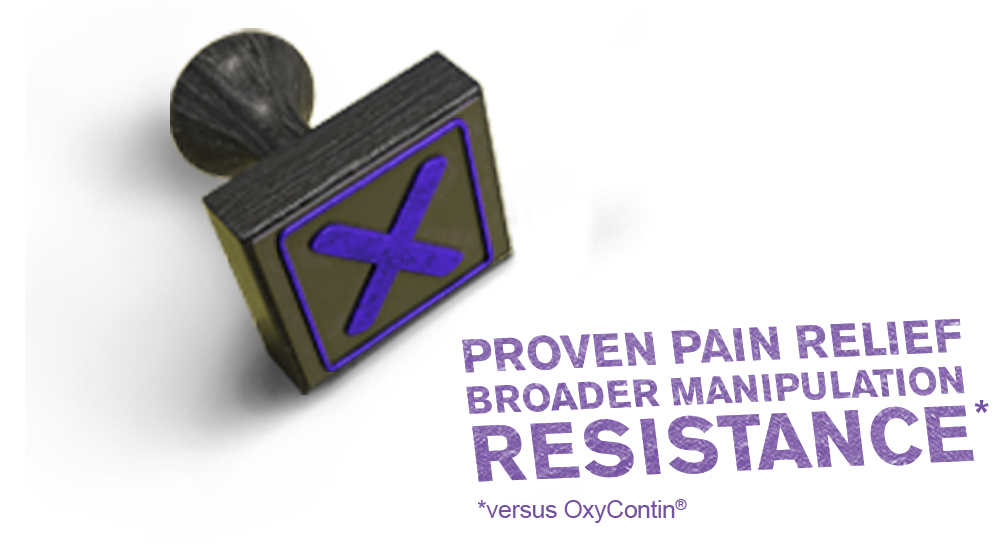 Make Xtampza® ER your
ER oxycodone of choice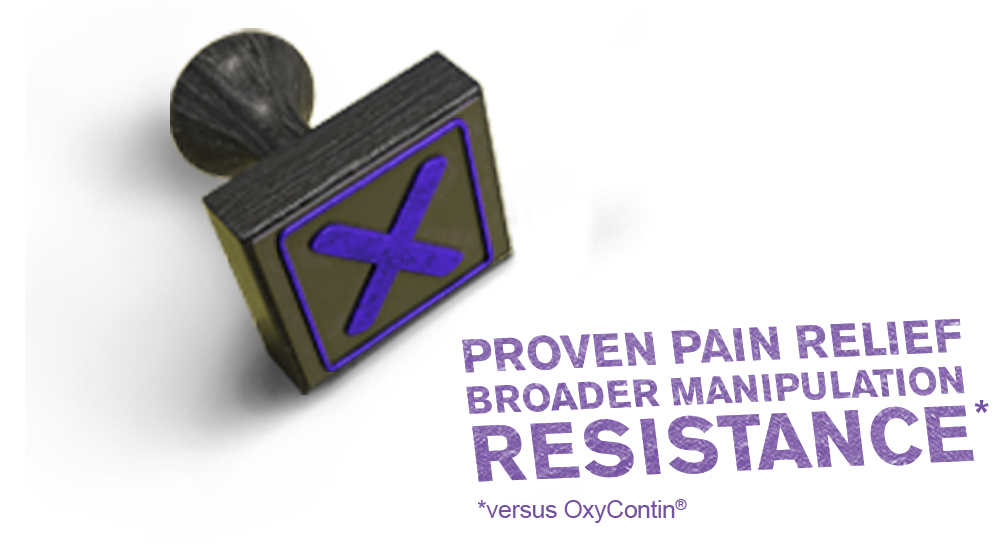 Compare with OxyContin®
The use of any opioid may result in serious, life‑threatening, or fatal respiratory
depression, even when used as recommended.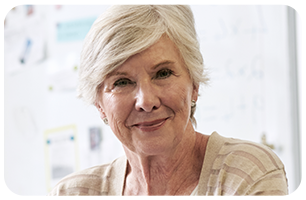 Can you tell which of your patients are at risk?
Misuse, abuse, and diversion can happen to anyone—including your patients
See how an
ADF can help
Why is it important that an ER opioid maintains its PK profile even when manipulated?
See PK


profile data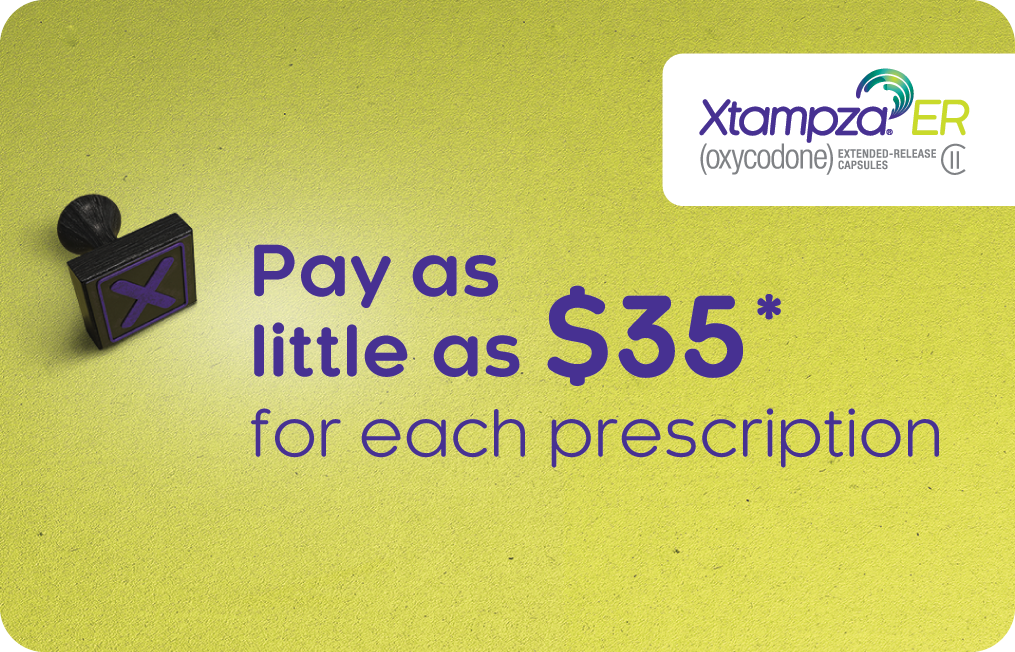 Xtensive nationwide coverage1,2
Covered for more lives with lower average co‑pays than OxyContin
Download a


Co‑pay Card
ADF: abuse-deterrent formulation.
PK: pharmacokinetic.